Advanced Learning Facilities in the Center of Tokyo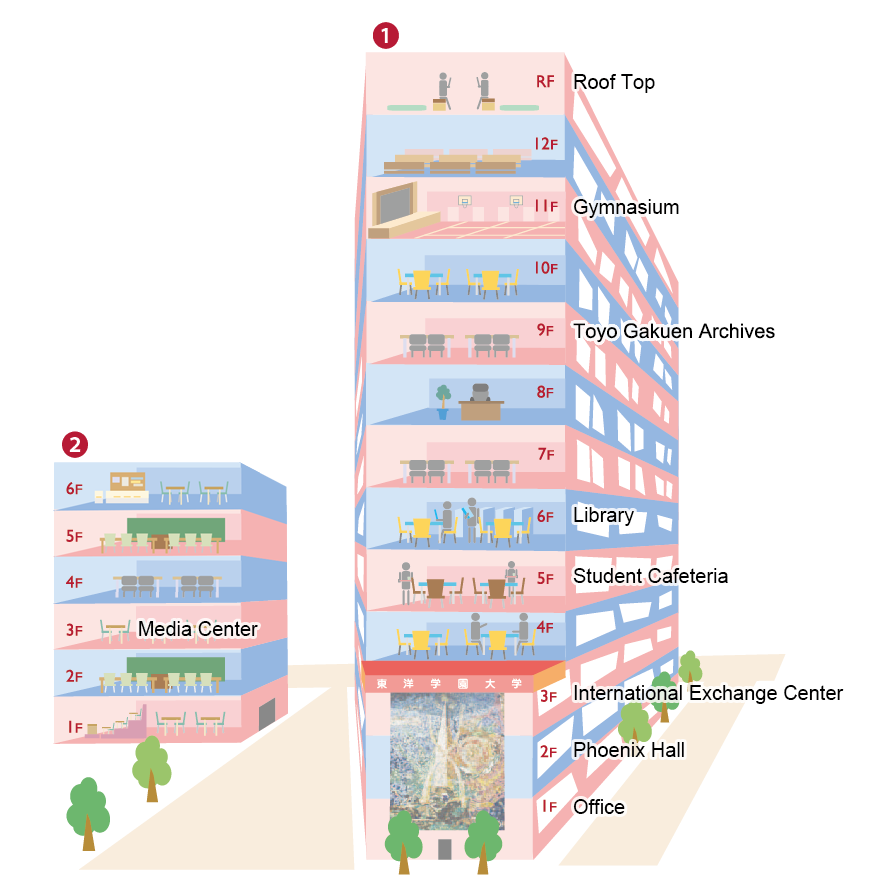 The campus of Toyo Gakuen University is located at Hongo in Bunkyo-ku, Tokyo. It is the birthplace of Toyo Women's Dental College founded in 1926, the forerunner of present-day Toyo Gakuen University. The area is the traditional heart of Tokyo's literary and academic culture and is blessed with big-city conveniences.
The 12-story main Building One, completely renovated in 2007, is equipped with leading-edge technologies. Walking through the spacious entrance hall filled with sunlight from the five-story high atrium and going up to the second floor by a motion-sensor escalator, you will find the multi-purpose Phoenix Hall which accommodates 300 people. The versatile floor structure with electrically-powered rollback chair stand makes it possible to use the hall for various occasions such as lectures, conferences, and parties.
On the third and fourth floors are classrooms complete with multi-media audio-visual equipment which facilitates a variety of educational activities, including video conference lectures.
Going further upstairs, you will find a cafe-style cafeteria (fifth floor), a library (sixth floor), and a spacious two-story high gymnasium (11th and 12th floors).
The campus features eco-friendly facilities including roof-top greenery, individually-controlled air conditioning, and motion-sensor lighting in restrooms. Altogether approximately 183 tons of CO2 are reduced per year at the campus.
On the west side of the main building is the "Phoenix Mosaic", created by architect Kenji Imai about 50 years ago. This is the first thing that impresses visitors approaching the campus from the Tokyo Dome direction. The mural was awarded the Urban Landscape Prize of Bunkyo-ku in 2008 as a familiar landmark for local citizens.
Hongo Campus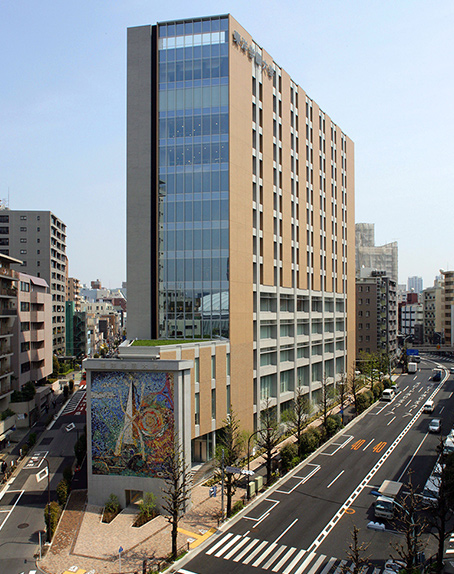 1. Building 1
Office

Student Cafeteria

Gymnasium