Founder: Hisashi Uda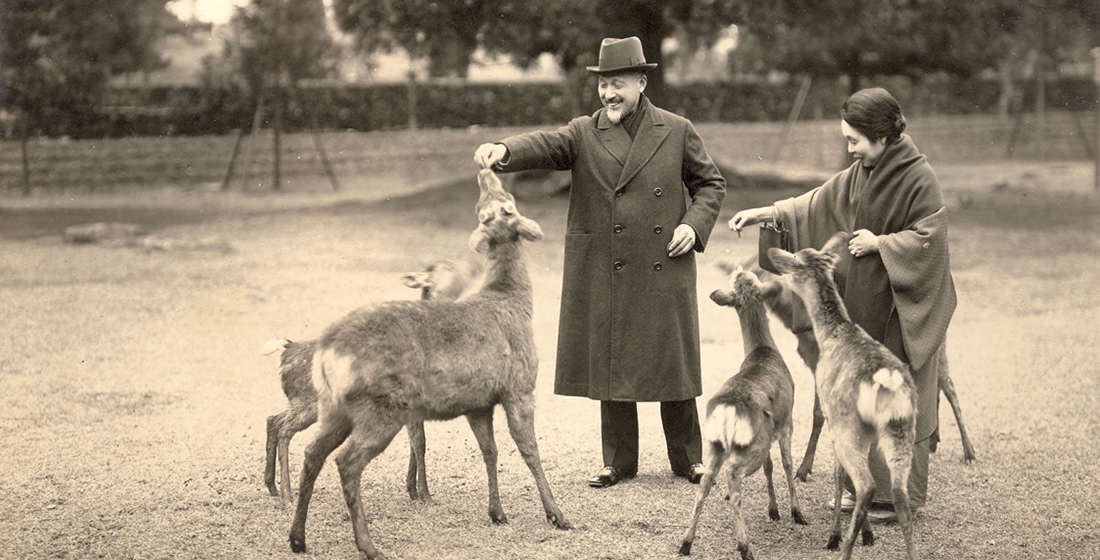 Mr. and Mrs. Hisashi Uda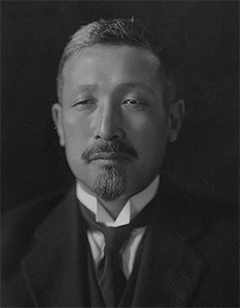 Hisashi Uda (1881-1968)
Hisashi Uda (1881-1968), the founder, was an aspiring businessman, Orientalist and educator. His father, Renpei Uda (1840-1906), was a professor of ethics at the preparatory course of Tokyo University and played an active political role in the Meiji Restoration.
Aware of the importance of higher technical education for women to improve their social status, Hisashi Uda was convinced that the profession of medical specialist (particularly in dentistry) was especially suitable for women.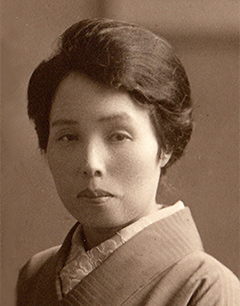 Ai Uda (1883-1982)
Ai Uda (1883-1982), the wife of Hisashi Uda, was one of the rare women of the Meiji Period with a college education in English literature and a Christian background. Amid the changing times, she came to believe that foreign language education was indispensable for enhancing the social status of women and for preparing the nation for a rapid move towards internationalization.