Welcome to the Faculty of Human Sciences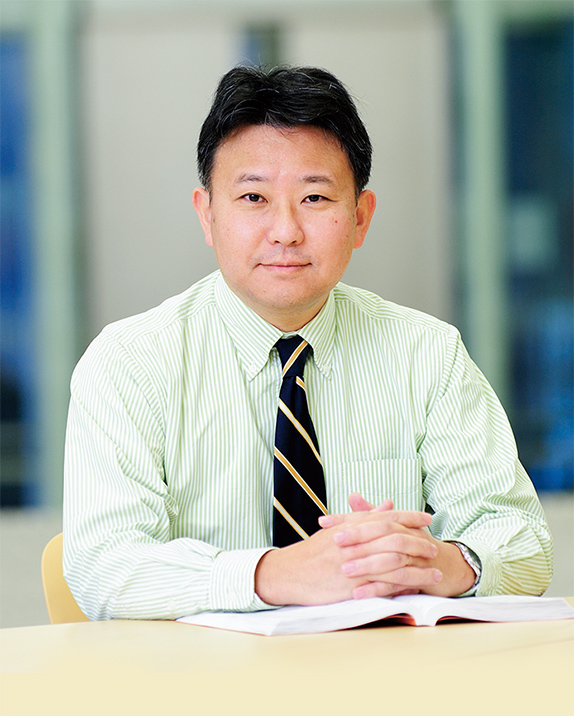 Hajime Abe
Dean of Faculty of Human Sciences
The Faculty of Human Sciences aims to develop human resources who can contribute to society as people who support people. While increasingly diverse capabilities are required in our society, it is the understanding of human beings themselves that forms the basis of those capabilities. The term "human sciences" is the collective term for sciences for understanding human beings.
Generally, human sciences are largely divided into three major fields, that is, sciences for understanding mind, body, and society, respectively. Science for understanding human mind is called psychology. Sciences on human body include sports science and health science. Sciences for understanding society are collectively called sociology, which covers a broad range of topics including social welfare and local communities. The Faculty of Human Sciences also focuses on these three fields.
Learning about human mind is essential for living in our society, where human relationships are not as close as the traditional relationships that would be developed in smaller societies. Now it is nothing special to experience various mental conflicts or anxiety at home, at school, in the workplace, in the community, and in other places. Knowledge about human mind is beneficial for maintaining your mental stability and for caring for or supporting others. Psychology professionals are not the only people who need to acquire counselling techniques. Such techniques are now needed in various settings where you interact with other people.
Learning about human body is not only important for athletes aiming to be more competitive and young and middle-aged people striving to increase their physical strength, but also essential for allowing older people to maintain good health, especially in Japan and other developed countries that are aging rapidly. Scientific understanding of human body is also important for being involved with children and people with disabilities. To work successfully in the fields of childcare and nursing care, you need to have the knowledge on human body as well as mind.
Learning about society means exploring mechanisms and problems of the world where we live. Society in the future must be a comfortable place for all the people, including children, elderlies, and people with disabilities. Students of the faculty learn, through case studies, where in the contemporary society problems lie and what improvements are needed to solve the problems. This motivates each one student to change society for the better.
At the Faculty of Human Sciences, students focus on a broad range of specialized fields to learn about human beings comprehensively from various perspectives. At the same time, we provide them with liberal arts education and practical English education, which reflect our consciousness of internationalization and to which Toyo Gakuen University is committed. We hope such education will lead students to develop themselves as individuals who act on their own initiatives in a sensible manner by cooperating with others. The idea of cherishing yourself as an individual creates the idea of respecting others. It is the network of such ideas that leads to the development of the spirit of fraternity, which forms the basis of a community where all the people, including the underprivileged and the socially vulnerable, live in harmony with each other. We expect our students to be people who support people — that is, people who cherish themselves, respect others, and never lose the spirit of mutual aid — and work to create society where anyone can live happily.