Major of Management
Outline
Students in this major obtain practical knowledge on business management based on case studies of real companies and businesses. They acquire knowledge on business organization and administration and the mechanism of business growth through case studies of successful companies. This allows them to acquire the capability of analyzing corporate management from multiple points of view.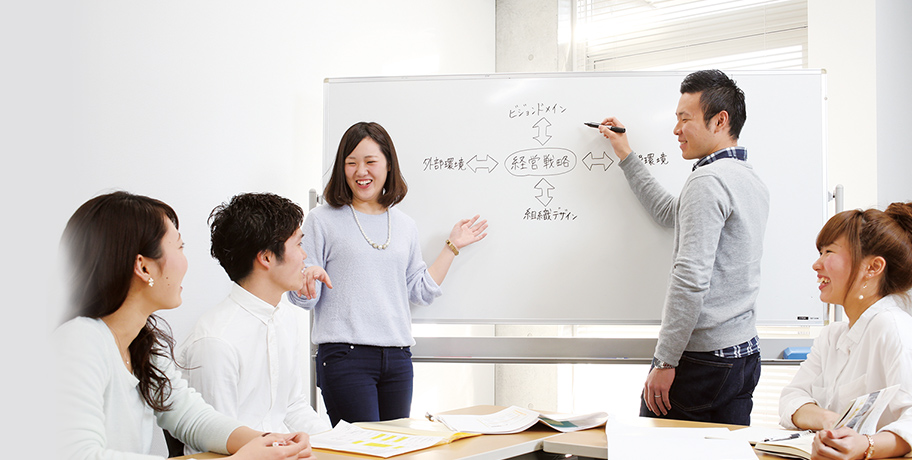 Features
The Major of Management offers a wide array of classes that will be useful in actual business practices. They include ones for learning real business strategies from managers of renowned companies, ones for learning business foundation and succession, and ones about organizational operation.
Students in this major learn in either of the following three courses.
Business Management
Entrepreneurship and Family Business
Accounting Information